General  Insurance Services
Lucas Fettes can arrange general insurance services for our members.
Lucas Fettes provides a flexible alternative to existing insurance arrangements, with an opportunity to save some money as well.
Discounts from AXA Business Insurance
Lucas Fettes has negotiated a members-only discount with AXA Business Insurance through either their direct website or sales team.  AXA Business Insurance is designed to keep your business running; with whatever the eventualities are that lie ahead.  Business insurance can be provided for small to medium sized businesses, sole traders and self-employed as well as van, fleet and commercial motor insurance.
For a quotation and to buy online, you can visit axa.co.uk/business-insurance and follow the instructions. All you will need to do is enter the promotional code FPB10 or FPB5, depending upon the discount level shown in the table.
Running a business isn't always easy but protecting your business is.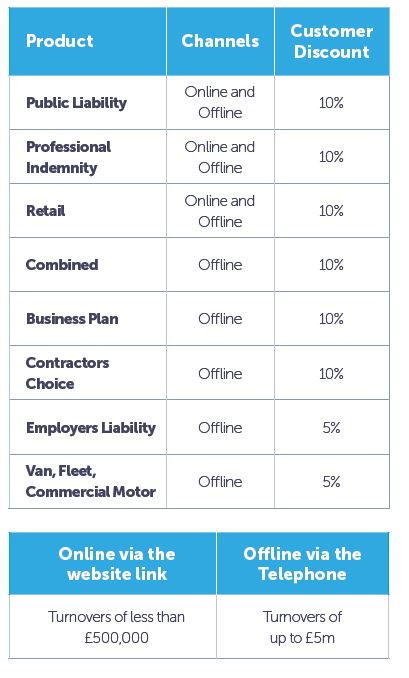 If you prefer to speak to an insurance advisor you can call 0330 1596973 which is a dedicated line for Forum members.
Advice from Lucas Fettes
Where AXA Business Insurance is unable to deal with a member's enquiry, it will be passed to an independent insurance broker, Lucas Fettes, who will establish contact directly and discuss your needs. Allcover has many years of experience in placing commercial insurances and is part of a wider insurance group generating premiums in excess of £300m.
Regulatory Status: The Forum of Private Business Ltd is an Introducer Appointed Representative of Lucas Fettes which is authorised and regulated by the Financial Conduct Authority, Ref No: 304931. AXA Insurance UK plc is authorised by the Prudential Regulation Authority and regulated by the Prudential
Do you subscribe to our latest Employment Guide 2017? For more details contact our Membership Team on 01565 626001