There are legal requirements for Companies to have access to competent persons to help them comply with Health and Safety Law.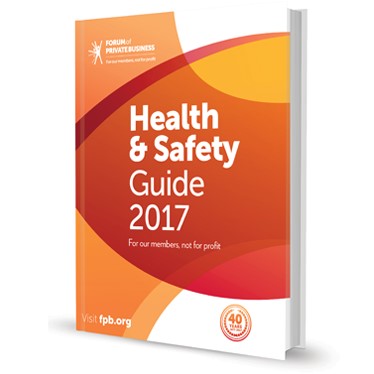 It is a legal requirement for Companies to have access to competent persons to help them comply with Health and Saftey law. This comes from the Management of Health and Safety at Work regulations 1999 which are explained in our new Health and Safety Guide 2017.
"Every employer shall appoint one or more competent persons to assist him in undertaking the measures he needs to take to comply with the requirements and prohibitions imposed upon him by or under the relevant statutory provisions"
What is a competent person?
A competent person is someone who has a suitable mix of Skills, Knowledge, Experience and Training (SKET) as well as other qualities that will allow them to assist an employer properly.
The level of competence required will depend on the complexity of the situation and the particular help you need.
The law also states that, when getting help, you should give preference to those in your own organisation who have the appropriate level of competence (which can include the employer themselves) before looking for help from outside. So, it makes sense to have in-house trained personnel who can manage Health and Safety within your organisation.
Sometimes, however, and for smaller organisations, this can be a burden on an individual who may not have the full skills mix to fulfil the role. In this circumstance, an externally appointed person can help in discharging Health and Safety duties. This person (or organisation) can assist to a greater or lesser degree depending on the specific circumstances.
New Health and Safety Guide 2017
The new issue of the Forum's Health and Safety Guide is an excellent way for an in-house individual to identify workplace issues that need a specific level of management and risk control.
Whilst an extremely useful Guide it is not in itself a substitute for competency within an organisation – rather a tool to assist in compliance. The Forum's Member Helpline can also be a contributor to the "skills mix" but ultimately every organisation needs competent persons to be able to drive forward safety and health improvements. As each organisation has different challenges there are consultancies and support organisations that offer different levels of bespoke Health and Safety support that will provide the right "fit" in assisting to achieve compliance.
If you need additional information relating to Health and Safety support then please get in touch in the first place with the Forum Member Helpline on 01565 626001.
About MD Safety Management
MD Safety Management is a Health and Safety Consultancy that works with the Forum to produce the successful Health and Safety Guide. Its purpose is to assist its Members in understanding where gaps may exist in their Health and Safety Management Systems and to develop a simple action plan to address them.
MD Safety Management offers consultancy services to help SMEs achieve a sensible balance between Health and Safety Legislative compliance and maintaining a competitive business.
Martin Mulholland
www.mdsm.org.uk