The Freight Transport Association has been working with the DVLA about the development of the new online trailer registration service.  This is necessary as with Brexit looming in 2019 it will mean changes for operators travelling to Europe.  One of the requirements will be for a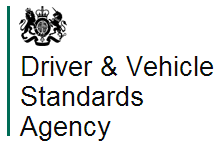 separate number plate to be affixed to any trailer over 750kgs being used commercially, excluding the Republic of Ireland and Spain.
The service is planned to be launched in November 2018 via the Governments website.  Below is a summary of the service as it is currently:
Access is only available via gov.uk and there will be no paper alternative.  To enable users to have access, a user will need to set up a login.  The new online service will allow a superuser to register and will provide an option to allow multiple administrators.  There is will a cost per registration which is expected to be around £25.00 it should be noted that payment will only be via debit or credit card excluding American Express.  The functionality of the service will allow users to amend the details of the trailer for example to advise the DVLA of a change of registered keeper or to request a duplicate certificate.  It is expected that the information that they will be asked to input will be the unladen weight gross weight and manufacturer.
On completion of the registration process, a certificate will be generated and sent to the registered keeper.  The keeper can then use this to have plates made up by an approved number plate maker/garage.  This will be followed by the UK Trailer Registration Certificate which will be sent by DVLA by post within three to five working days. The original certificate must accompany the trailer. The plate itself will be rectangular or square in shape with white letters on a black background (one alpha and seven numbers). The plate will have to be mounted on the rear of the trailer in a way that it can be clearly seen and does not impede the drawing vehicle's number plate. At this point it remains unclear whether the plates will require illumination, DVLA believes that this will not be the case.
The validity of the registration itself will be 10 years, after this point the keeper would be required to re-register the trailer, there will be a lower fee for this. It is expected that if for any reason a keeper is required to contact DVLA e.g. to amend the details of a trailer, the validity of the newly issued certificate will automatically default back to 10 years. If the trailer is sold on, DVLA would expect the new keeper to notify them. This will attract a registration fee. It should be noted that the current Certificate of Keeper will no longer exist once this system goes live and the 'C' number issued by the Driver and Vehicle Standards Agency will not constitute any part of this process.
Note: This information has been obtained from an enews communication email from the Freight Transport Association