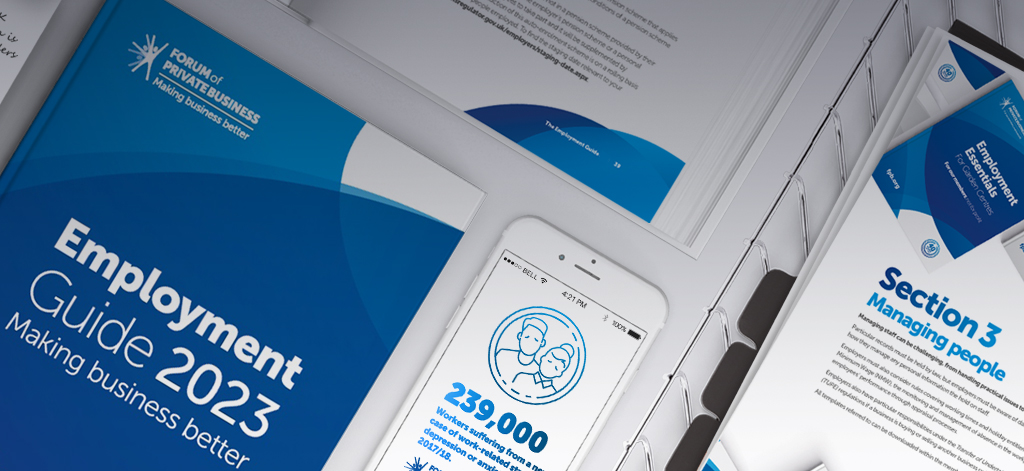 Running a business can be incredibly rewarding but there are also many challenges involved. Along with increasing economic pressures for employers there's also a huge amount of complicated administrative, legal and regulatory information to be understood and implemented.
Any shortcomings in a company's operations may cause serious and costly problems further on down the line. So, having the right information at the right time can be literally crucial to a business's chance of success.
The Forum of Private Business Employment Guide 2023 is a detailed examination of the procedures, policies and practices that every employer needs to put in place.
Divided into 8 sections the guide covers all aspects of hiring, firing and managing employees:

Recruitment

The Contract of Employment

Managing people

Managing relationships


Equality

Discipline and grievance


Redundancy and dismissal

Post employment

Regularly reviewed by our legal partner, rradar, this guide is an essential resource for all businesses.
The Employment Guide 2023 is available to members and non members – although we strongly recommend buying the guide with Forum membership to be able to benefit from the legal advice and templates available with membership.
To order your copy today, please contact our helpline on 01565 626001.