Everyone loves reading an interesting fact, a humorous joke or something Christmassy, especially in the lead up to the big day and when there's a sparkly, festive twist.
At the Forum, we love Christmas and to celebrate we have created lots of fun and exciting festive facts for you. You'll also find these interesting nuggets of information circulating across our social media on a daily basis.
We hope you enjoy them. Happy Christmas everyone!
Christmas spend by city
The most generous for Christmas spending is Liverpool with a spend of £536 and the least generous is Derby with £265. The average spends across the UK for Christmas 2017 is predicted to be £434.
Christmas Markets
Get in to the Christmas spirit by supporting your local retailers and visiting the Christmas markets. Browse the streets and stalls whilst enjoying a mince pie and a warm mulled wine. You can find all sorts of wondrous handmade gifts and eats that makes the trip out worthwhile.
December networking
Don't write off December as a month of hangovers and weight gain. Networking opportunities during December can be of huge benefit to your business. Find these events on google, twitter or your local business directory.
Opening of emails
Not so long ago, emails were always opened on a desktop computer. Now 51% of all emails are opened using a mobile device. Great for when you're out and about, but don't forget to give yourself a rest from emails and work over Christmas. The break will do you the world of good!
Christmas spending predictions
Spending is at its greatest over Christmas time and we spend more on presents than anything else. On average, £596 is spent on gifts for family and friends, £159 on food and drink and £41 on cards and decorations.
The history of candy canes
Candy canes used to be white sticks that were used to decorate Christmas trees. It wasn't until the 20th century that the familiar red stripes were added.
Secret Santa
Did you know that 55% of employees are holding a secret Santa gift swap this year with the majority having a price limit of £5 and £10?
Christmas spend by household
UK households spend £22bn at Christmas, with the average household spending £796. Source: YouGov.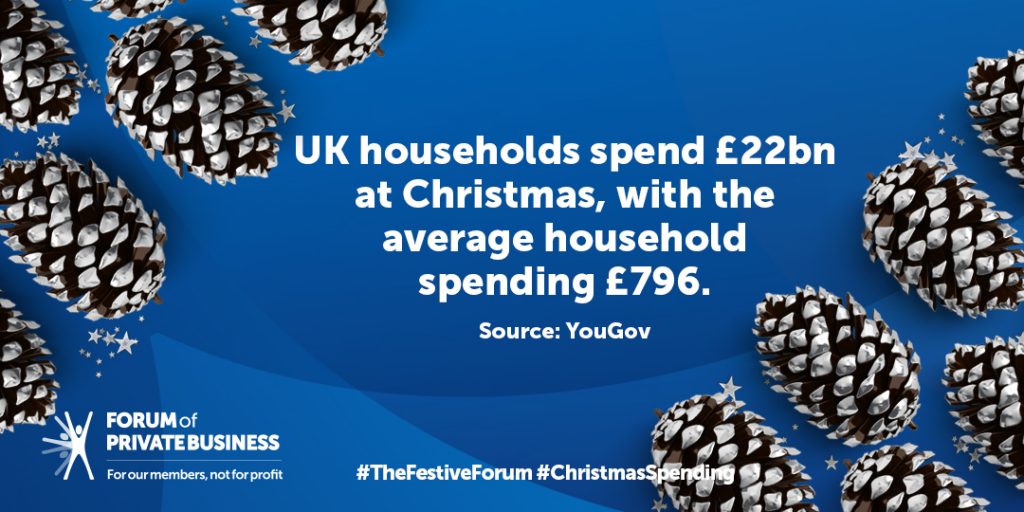 What will you be serving up for your Christmas dinner?
Serving up a roast turkey is still by far the most popular dish to serve up on a Christmas day with 76% of families choosing the traditional option. Other popular alternatives include a nut-roast for vegetarians, salmon and beef.
The biggest present
The world's largest present is the Statue of Liberty and was given to the United States by France in 1886.
Santa works his magic
For Santa to deliver all his gifts on Christmas Eve, he would need to travel at 650 miles per second and visit 822 homes a second. No wonder he needs to eat so many mince pies and it's a good job we leave out the carrots for Rudolph too!
We love a turkey
Last Christmas saw the UK consuming approximately 10 million turkeys which is a staggering amount!
Christmas shopping
There's still time to finish your Christmas shopping. The busiest time is on December 24th between 3pm and 4pm so avoid the last minute rush and stress and get your pressies bought before then.
Don't forget to wear that crazy Christmas jumper on Friday 15th December
It's Save the Children's Christmas jumper day on Friday 15th December where you can get away with wearing the daftest and most fabulous knit in order to make the world a better sweater! This festive activity started 6 years ago by Save the Children to raise much-needed funds for the charity.
Rudolph's red nose
Rudolph was created by a department store in 1939 as a marketing tactic by the Montgomery Ward department store to encourage kids to buy holiday colouring books. The funny part of the story is that the store debated internally about Rudolph's red nose. Mr Montgomery was concerned that the nose was a sign of drunkenness but red noses are so much fun that we are very glad they kept it.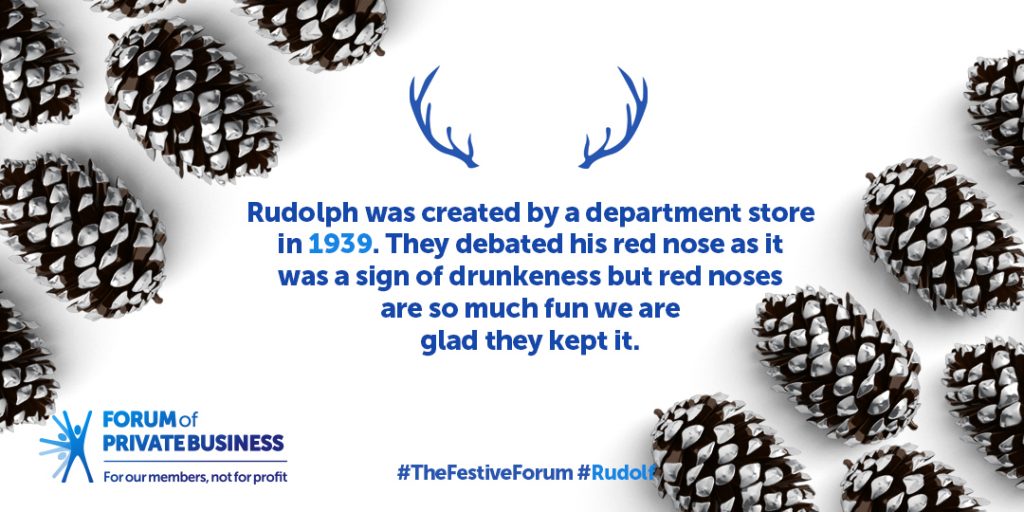 Santa wears red thanks to Coca-Cola
Before the 1930's Santa Claus was more freewheeling with his colours choosing to visit children all around the world in blue, white and green. But in the thirties, Santa started appearing in the Coca-Cola adverts in a red and white outfit to match their own brand colours. From then on, Santa wore red and white and he still does to this day. We think it suits him!
Perfecting the Christmas turkey
Turkey may be king at Christmas but women rule the roost! They'll spend an average 3.3 hours cooking lunch which takes over 4 Christmases to perfect.
Women are busy bees over Christmas
As well as cook, women are more likely to choose and wrap presents, write all the Christmas cards, buy everything for the day as well as serve drinks. While men are more likely to put up the tree.
Top 5 seasonal menu mishaps
The food wasn't all ready at the same time
Lumpy grave
Soggy veg
Overcooked turkey
Sprouts like bullets (Source: British Turkey)
To catch up on the Forum's Christmas countdown on social media, just follow #TheFestiveForum.
We have more fabulous Christmas blogs. Why don't you read the Forum's Christmas Top Tips, packed with useful tips from tips on energy saving and rewarding your staff?