Some great tips below about the GDPR.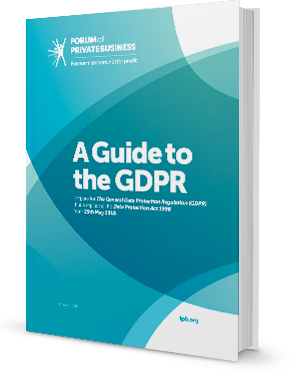 Where there is any doubt if you are dealing with a company or an individual treat them like an individual and ask for consent.
If you get true leads from a trade show contact them within a month and check the permission at that time of contact.
Make sure you include Opt-outs in all company emails.
Set an appropriate scale and time for data storage.
If you are a contractor make sure you have a contract in place between yourself and the data controller.
If you have concerns make it impossible to use memory sticks on your laptops and desktop computers if you are unsure about data security.
Make sure all of your staff are clear and aware of their obligations regarding data.
Where possible ban staff from emailing any personal details and include this in your data guidance.
If you have to email personal data make sure you encrypt it.
If you are asked for permission to contact or to update your information and you ignore the email this does not mean consent, so a no response is not consent.
The GDPR regulations are intended to be consistent across Europe and should not be subject to regional differences.
If in doubt, ask the Membership team at the Forum or the ICO helpline, both are there to help.