Starting a new business means that you have many plates spinning in the air as you try to manage the many different things you need to do to get your business off the ground.
Having the right help behind you is crucial, and choosing the accountant that really understands your business needs will give you the peace of mind that the financial side of your company is in safe hands.
Our partners Sage Accountancy provide some useful tips on what to bear in mind in choosing the right accountant for your business.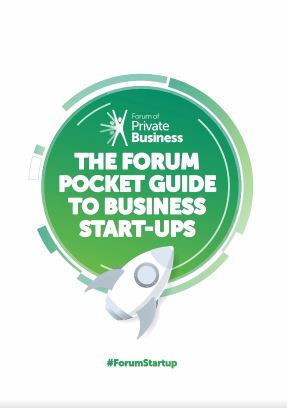 Do a background check –  It's always wise to get references and check their accreditation, which you can usually do online. You could ask the prospective accountant to provide three client references. It would also be useful to get a recommendation from someone who also works in your industry so that you can be sure the accountant has a real understanding of what you are about.
Narrow down a shortlist – Have a quick introductory chat with a few different accountants, and narrow it down to three. Ask for quotes, but it is also important to establish how they prefer to communicate with their clients. Traditionally, many accountants only used to meet their clients once a year, but these days, younger and more forward-thinking accountants are embracing the online world and using platforms such as Skype and Facetime to keep their clients updated on a more regular basis.
Get the best price – Often companies are charged by their turnover level, but really, you should only by paying for the amount of completed hours. Check how the accountant works out their charges, as this can potentially save you thousands of pounds. Always ask for a quote based on workload rather than what your company is making.
Communication is key – This is something you also need to keep up on your end, otherwise your accountant won't be able to provide you with the best advice.  Keep in touch regularly. Companies often go into liquidation simply because they haven't kept their accountant in the loop, and it has been too late to salvage things after the accountant has stepped in.
Are you getting added-value? – There are many accountants out there who go over and above for their clients. Some are happy to recommend discounted software, others like to hold regular networking events and business workshops. Some will even give you regular reviews of your finances free of charge, and make recommendations to ensure you get the best profitability. Try and pick one that has a real understanding of customer loyalty and retention.
Finally, it's worth remembering that ultimately you are responsible for your business, not your accountant – You are legally obliged to keep all your tax up to date, so keep a file of all your bank statements and relevant financial documents for six years – Your accountant isn't your mother, and they certainly shouldn't be your scapegoat if something goes wrong. Treat your accountant as your business advisor or virtual finance officer. Stay in regular contact too, as the more they get to know your business, the better position they are in to give you the right guidance.
It can seem a bit of a minefield choosing the right accountant, but it's always worth asking what you get for your money. Often you will get free additional services just by simply asking. On the other hand, you also get what you pay for, so if someone quotes you an unbelievably cheap price, it might be worth questioning why.
At the end of the day, it can be down to something as basic as chemistry and how well you get on with your accountant. After all, the better you get on, the more you are likely to be in contact with him or her and trust them with your new venture.