The first thing I noticed was the large annual report and accounts document that was left on the chair for every attendee to take away with them, perhaps they could save a few trees and a bit of money by putting it on a memory stick or disc.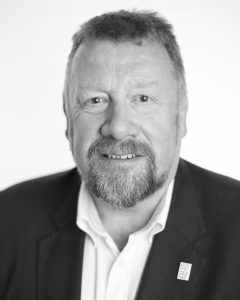 HMRC's primary objective
Firstly we were welcomed by Jane Ellison financial secretary to the treasury. I noticed the stated prime objective of HMRC, that of "Maximising revenue". I would have much preferred to see a prime objective of "ensuring all HMRC customers are managing their tax affairs correctly and accurately" which would surely then lead to maximising revenue.
Simpiifying our tax system
I noticed in a comment from Nick Clegg, the former deputy PM, that "The share of the total tax take that comes from corporations has almost halved in the UK since 1989", with our members clearly stating that they would like to see a simplified tax system and one that is applied consistently to all. A situation where multinationals are relocating for tax purposes and setting their own tax agenda cannot be acceptable.
Introducing digital tax systems
Edward Troop, Executive chair HMRC, talked about a Smaller digital based HMRC something that we are seeing now with the introduction of digital tax systems for individuals and businesses. The HMRC has been consulting on this to get right, which we welcome. They have visited Forum members and I think both sides have benefitted from the visits. It's good to see that there will be allowances made for those with no online connection, agriculture, care homes and countryside based business with poor connectivity.
Main concern
My main concern which I think reflects our members views is that they are trying to introduce these digital innovations with a bloated tax system, which is illustrated when you look at the size of the UK tax code. Edward mentioned the work of the Office of tax simplification and they really should be working flat out to provide us with a simple, clear and consistent tax system, this would go a long way to meeting HMRC's objectives of tax being fair, paid and competitive.
HMRC are recognised for their hard work
It was also great to see the hard working staff at HMRC being recognised. For example, all the work that has gone into improving the phone answering times has resulted in the majority now being answered within 5 minutes. The HMRC are not sitting on their laurels as they want to improve this even more.
Simplified tax system for members
Let's hope that the new team at HMRC manage to deliver what the Forum members and most small business really wants which is a simplified tax system that is consistently applied to all business, regardless of size. With HMRC helping business to ensure all of them are managing their tax affairs correctly and accurately in the most efficient manner.
A positive visit
Overall, I came away feeling positive about what HMRC are trying to do, John Thompson, chief executive, talked about the transformation work and the challenges they face. Unlike last year where it felt like we were all being treated as potential tax avoiders the chief executive talked about the honest majority and the dishonest minority. There seems to be a willingness to listen, to learn and to act accordingly which is very positive.
Things like accelerated payment notices will be aimed at the minority and on a very positive note with the new systems in place HMRC will be able to prompt overpayments and claims, which will be a refreshing change. Let's see if it happens in practice.
Read Ian's visit to HMRC 2015.