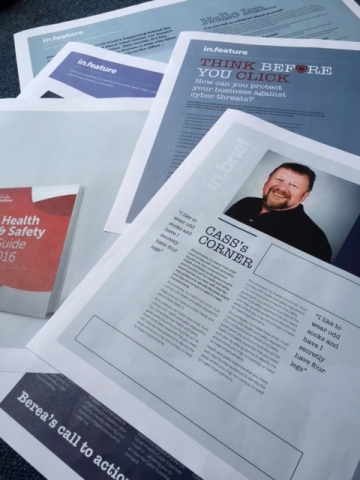 The new 'In.forum' will provide regular updates in a digital format and will include interesting information, hot topics, important dates for your diary and forthcoming events. And if you have any burning issues or need any questions answered just email them in and our panel of experts will help you.

In this edition, the main feature article is the importance of cyber security to protect your business against the risk of cyber threats and attack. We also learn more about Ian Cass, our Managing Director, what he likes to do in his spare time as well as sharing his views on how The Forum is doing and where he sees  the business going.
With the launch of in.forum happening soon, make sure you are the first to receive a digital copy by subscribing now.
In.forum, keeping you up to date with everything you need to know.