The Forum and our PR Forum Partner JournoLink will be holding a Marketing & PR Masterclass on the 8th November 2018 12.00pm at the Forum offices in Knutsford.
In this 2 hour masterclass, we will explain how to assess the value of PR for your business and give you the keys to start and implement a PR Plan. We will also run a mini Networking session after the PR Masterclass, along with tea and biscuits. Register for your FREE place.
Building your brand profile in your sector and growing your brand exposure is essential to growing your business notoriety, recognition and consequently, to increase your sales.
Did you know that PR is one of the best ways to do this? 84% of people trust personal recommendations. As journalists are considered trustworthy, PR helps you get your product or service recommended to a very large audience.
What will you learn from the masterclass:
Understanding what the PR discipline involves
How to think like a PR/Journalist
Identify your key audiences and key messages
Selecting your candidate and key media targets
Understanding what Journalists want from you
How to engage with Journalists and get them to respond to you
How to write a press release that gets results
There will be a work booklet available which features the templates required.  At the end of the event, this will be emailed to all who have attended.
Who will benefit from the masterclass
The Masterclass is for anyone who is running a business or start-up with a defined product who needs media coverage for their brand or business but are nervous about engaging with Journalists or don't know how to engage with the media.  Register for your FREE place.
Who is JournoLink?
JournoLink is an online tool enabling SME's to manage their own PR affordably.  The platform allows you to send press releases to over 6000 journalists to receive editorial requests to your inbox, to access a business calendar with key dates and events and provide you with a PR toolkit to help you enhance your PR strategy.  Register for your FREE place.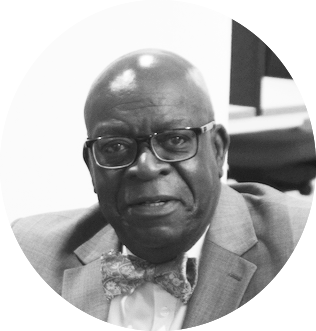 Presented by Tet Kofi
Pr Consultant, newspaper publisher and broadcast journalist with credits on BBC Radio Networks, LBC and ITV and Colourful Radio