Metro Bank, the revolution in British banking, has today announced that it has teamed up with the Forum of Private Business to provide its business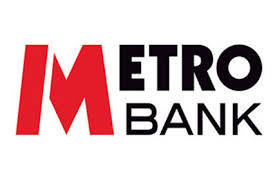 customers with access to the Forum's wealth of bespoke resources.
The collaboration will allow the bank's fast-growing number of business banking customers access to the Forum's advice service, equipping them with the resources they need to navigate everything from legal and financial challenges to the latest HR guidance that accompanies running a successful business.
Businesses will benefit from the extensive support hub, which covers a range of topics including legislation, employment issues and business development, all of which can be accessed through a dedicated helpline and online, with downloadable guides and templates. Customers will also be able to take advantage of the Forum's detailed compliance and start-up guides, as well as a discount on Forum membership for their insured advice service.
Sharon Dobson owner of Little Big Heads said: "When you're running a business, the breadth of issues that crop up, means you can't be an expert in everything. As a business owner, I'm time-pressured, so a one-stop-shop like the Forum where you're assured of credible and relevant advice, makes a massive difference to the way I run my business. Words are one thing, but the practical advice the Forum offers gives me the reassurance I need that I'm making the best decisions for both my customers and employees."
Ian Cass, Managing Director at the Forum commented: "This is a partnership that made sense for us on so many levels, Metro bank is truly trying to do business differently, wanting customers to be engaged fans, committed to growth and opening new branches across the country, they are genuinely focussed on understanding and helping small businesses to grow and thrive"
Craig Donaldson, CEO at Metro Bank added: "Running your own business is no mean feat. We speak to customers every day and wherever they are in their journey, no matter their background or sector, they're always hungry for advice. By joining forces with the Forum were able to provide businesses with the practical support they need at the end of their fingertips."
The announcement comes as the bank unveils it is winning 17% of switchers in London and the South East1 and follows in the wake of the bank's £1 billion net lending pledge for its business customers and its commitment to creating 100 new roles to support its business customers by the end of 2018.
ENDS
Notes to editors
Customers must hold either a Metro Bank Business or Commercial Current Account to access the resources.
For more information, please contact:
Deborah Lewis
020 3427 1485
07811 994 554
About Metro Bank
Metro Bank is the revolution in British banking. It is celebrated for its exceptional customer experience and its trusted products and was awarded 'Most Trusted Financial Provider' at the Moneywise Customer Service Awards 2017, as well as 'Best Financial Provider' at the Evening Standard Business Awards 2017 and 'Bank of the Year' at the CityAM Awards 2016.
Offering retail, business, commercial and private banking services, it prides itself on using technology to give customers the choice to the bank, however, whenever and wherever they choose. Whether that's through its growing network of stores open seven days a week, from early in the morning to late at night, 362 days a year;  on the phone through its UK-based 24/7 contact centres manned by people not machines; or online through its internet banking or award-winning mobile app: the bank offers customers the choice.
The bank employs over 3,000 colleagues and is headquartered in Holborn, London.
Metro Bank PLC. Registered in England and Wales. Company number: 6419578. Registered office: One Southampton Row, London, WC1B 5HA. 'Metrobank' is the registered trademark of Metro Bank PLC.
It is authorised by the Prudential Regulation Authority and regulated by the Financial Conduct Authority and Prudential Regulation Authority. Most relevant deposits are protected by the Financial Services Compensation Scheme. For further information about the Scheme refer to the FSCS website www.fscs.org.uk.
All-Metro Bank products are subject to status and approval.
Metro Bank PLC is an independent UK bank – it is not affiliated with any other bank or organisation (including the METRO newspaper or its publishers) anywhere in the world. Please refer to Metro Bank using the full name.