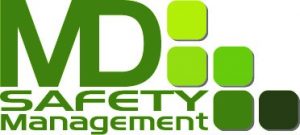 In April 2018 a new EU PPE Regulation came into force replacing the existing PPE Directive. It updated and strengthened the rules governing the placement of Personal Protective Equipment (PPE) on the market in the European Union (EU).
Most of the changes relate to manufacturers placing equipment on the market so the Personal Protective Equipment at Work Regulations 1992 concerning employer's duties regarding the suitability, provision, maintenance, instruction and use of PPE are still in place.
The improvements have been designed to ensure that cheap, inadequate equipment and old/obsolete equipment is removed from the marketplace.
The Regulation recognises that the design and production of PPE is a competitive and fast-moving market, in which manufacturers continually strive to make improvements and innovations.  The changes aim to improve the protection offered for the health and safety of PPE users.
As Employers, FPB Members will be empowered to demand that your PPE suppliers meet with the new Regulation.  If you have concerns over the safety of the equipment you are being supplied, you can:
Ask your suppliers for a declaration of conformity that shows original certification for the PPE you are purchasing.
Ask your suppliers to define their process for sample testing to ensure safety products continue to meet the required standards.
Check if your suppliers are members of the British Safety Industry Federation (BSiF) Registered Safety Supplier Scheme.
Ask your suppliers to define their process of quality assurance at the manufacturing facility to ensure the products are being manufactured as they were originally certified.
Ensure you always buy from trusted sources.
The change will ensure that you can be confident that your PPE will perform to the levels that are expected.  However, you may find that, as the requirement for re-testing and reissuing of certification is expensive for manufacturers, the cost of some PPE may increase in the short term.
MD Safety can assist the surveying industry in a number of ways – get in touch for more details
Martin Mulholland and Geoff Davies have been working with The Forum of Private Business (FPB) since 2005 providing both general and specific Health and Safety support to the FPB and to its Membership.
MD Safety Management writes the FPB Health and Safety Guide to assist Members in ensuring compliance with Health and Safety Legislation and best practice.
MD Safety Management offers consultancy services to help FPB Members achieve a sensible balance between Health and Safety Legislative compliance and maintaining a competitive business.