With a whopping figure of 80,000 construction, manufacturing and production workers suffering from work-related ill health each year. Personal Protective Equipment has never been more important.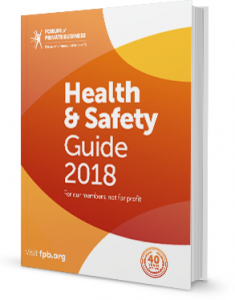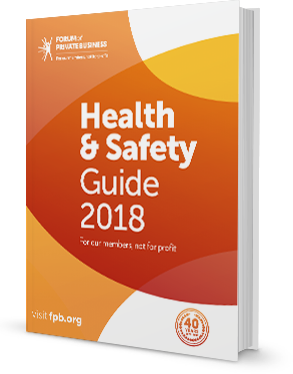 Personal Protective Equipment (PPE) is there to protect all staff and visitors, from fatal injuries or long-term health injuries. By reading a few of these tips, you can ensure that your business is following the correct procedures.
Assess the Work Environment
Make sure a risk assessment has been taken around the working environment, to see what kind of PPE needs to be used. For example, an engineer on a factory floor will need to have appropriate working boots, to protect their feet from being harmed by equipment or machinery.
Training
Ensure that all staff that will be using PPE are trained to use it correctly, by following these guidelines:
Check that all equipment is working correctly before staff put it on
Make sure they know how to check if the PPE fits properly
How staff can identify when the PPE is worn or has a fault
Ensure staff know the limitations of PPE
Workers need to be informed to leave the working area if they believe that their PPE is not working correctly
Types of PPE:
Eye protection – Safety glasses, goggles, visors
Head and neck protection – Safety helmets, bump caps, hair nets, cape hoods, welding scarves
Hearing protection – Ear plugs, ear muffs, ear defenders
Hand and arm protection – Gloves, gauntlets, wrist cuffs, armlets
Skin Condition – Using creams to condition and keep skin healthy, and away from infections
Disposable suits – Important with a job that can contain hazardous chemicals or asbestos
Leg and foot protection – Safety boots/shoes, gaiters, chainsaw trousers, antistatic footwear
Respiratory protection – Dust masks, respirators, filters, air-fed suits
Whole body protection – Overalls, boiler suits, warehouse coats, aprons, chemical suits, thermal clothing
Maintenance and care for PPE
Make sure that all your PPE is regularly checked, took care of and cleaned. Monitor the equipment by creating a register listing all the PPE equipment. This will then give the location of where the equipment is and who has it.
Replacing you're PPE
Like anything, your PPE will start to get worn throughout the years. Make sure to regularly check for any damage, and replace anything that can't be fixed.
If you wish to find out more about Personal Protective Equipment or need advice on any Health and Safety please contact our Membership Advisors on 01565 626001.