The Queen's Business Awards recognises UK businesses for outstanding commercial success in innovation and international trade and leads the way in sustainable development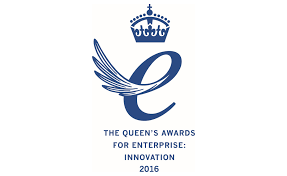 practices, and promoting opportunity. It achieves this by recognising a business's social mobility programmes and practices.
There are three categories of Award for organisations.
Innovation
International Trade
Sustainable Development
The Awards are bestowed each year by Her Majesty the Queen and are valid for 5 years.
The winners are announced every year on 21 April, Her Majesty The Queen's birthday.
How to apply
Almost all UK business can apply and the application process is free and straightforward.
All applications must be made online and you may apply for more than one category.
The application process
1. Create an account here 
2. Complete the eligibility questionnaire
3. Complete the form
4. Submit your application
Deadline for submission
The deadline for submissions is midday 2 September 2016. However, we recommend starting early to avoid rushing your application.
More information is available.