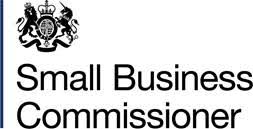 The Small Business Commissioner, Paul Uppal, and Suzanne Burke (Head of Operations) visited the Forum offices in Knutsford on the 28th June 2018, to talk about late payment and to answer a number of burning questions from our members regarding unfair business practices and late payment.
Late payment is an issue that impacts 5.7 million small businesses across the UK. The Office of the Small Business Commissioner was launched in December 2017 to ensure fair payment practices, to support small businesses in resolving their payment disputes with larger businesses and to bring about culture change in the long term. If you are a small business with less than 50 employees and you have a payment related issue then you could have grounds to make a complaint.
Paul Uppal, Suzanne Burke and Ian Cass, MD of the Forum, formed a panel to answer the member's questions. Each question was discussed in great depth and the member has been since notified of the response.
Can we charge for interest on late payment of an invoice and, if so, from when?
Yes, you can charge interest, but most businesses choose not to. Often, it's best to deal with a late payment issue by chasing for payment of the invoice in an informal way and to find an approach that works for you and your business.
However, if you choose to escalate the issue, there are different approaches and charging interest on the unpaid amount is one of them.  To help you an interest calculator is available on the commissioner's website to give you an idea of the interest which is calculated from the payment due date.
Which takes precedence over payment terms, the terms you set out on the invoice or the initial contract for work which states that invoices will be paid within 30 days?
Payment terms set out in the contract take precedence and overrides terms set out in the invoice. It is therefore vitally important that you take time to review the contract and seek legal and professional advice before you sign anything. More information about contracts and agreements can be found on the Small Business Commissioner's website and if you have signed a contract with incorrect payment terms, the Small Business Commissioner can help.
On receiving an invoice if any of the details are incorrect are we right to send the invoice back? But is that invoice put to the back of the queue for payment when returned amended or does it go from when originally received the first (incorrect) invoice?
Yes, the invoice should be returned if the details are incorrect and a new invoice will need to be submitted. Once you've sent an invoice, it is best practice to call up and make sure the invoice has been received and is correct – being proactive like this can save vital time and will smooth the payment process.
From a small business' perspective, getting your invoices right and paid on time is vital as a healthy cash flow forms the building blocks for future growth. The Small Business Commissioner has lots of top tips to get your invoices paid on time. The four tips that were discussed by the panel include:
1. Calling up after the invoice has been sent.
2. Finding out if the company prefers to receive invoices on a particular date.
3. Being clear what information needs to be captured on an invoice.
4. Building a relationship with the accounts department, so they know who you are.
Chasing payment for an invoice can sometimes go into months. What is the best practice for handling this situation and at what point would legal action be pursued?
If the payment is months late, then it's advisable to contact the Small Business Commissioner to start the complaints process.
The first step is mediation, which if not successful, is then followed by legal action. You will be guided and supported throughout this process by your assigned caseworker from the Small Business Commissioner's office.
What do you think the standard payment terms should be and should a ruling be made by the government to have 30 days payment terms standard across all businesses? I believe that adhering to ethical payment terms of a standard government ruling of 30 days would contribute to a more thriving and profitable business instead of struggling businesses that are trying to keep afloat because of late payers.
The government is seeking a cultural change rather than a change in the law as there will always be loopholes that big businesses can get around. Shorter payment terms and a culture that supports prompt payment would benefit the whole of the economy by improving cash flow and enabling businesses to flourish.
Did you know you can make a statutory demand for payment of a debt from an individual or company? Anyone who's owed money can make a statutory demand and you don't even need a lawyer.
Big businesses often have excessive payment terms of 90 days or more. E.g. Aggregate industries claimed that they pay at the end of the month plus 63 days which means that an invoice submitted on the 24th January would be paid the 1st week of April. EU regulations currently state that companies should pay within 60 days – do you think this correct and do you think this should be reduced?
Good payment is advantageous for the economy and to achieve 30 days payment through a cultural change would be a huge step forward. The Small Business Commissioner would like to see the Prompt Payment Code focusing on the top 350 companies to buy-into this and to pay suppliers in 30 days. This change would need to come from the large businesses and would filter down to the smaller businesses with everyone ultimately benefitting from an economy that spends less time chasing payment and has a healthier cash flow.
The Forum and the Small Business Commissioner working together
Paul Uppal, the Small Business Commissioner, and Ian Cass, MD of the Forum, are working closely together to tackle late payment and unfair payment practices with the aim of ensuring that all small businesses, including our members, benefit from a future of fairer business practices and better payment terms.  You can also read Ian Cass' testimonial about how Paul Uppal is the right person for the job and how he's using the information gathered to build a true multi-dimensional view of late payment.
If you have questions for the Small Business Commissioner, you can their office directly and you can follow them on Twitter.
The Forum of Private Business is available on 01565 626001 for business advice, support and protection.