What kind of small business are you? Retail? Food? B2B? Whatever kind you are, you're a small business we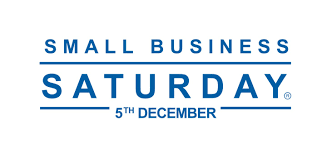 want to support. Small Business Saturday UK is a grassroots, national campaign that exists to inspire, promote and support small businesses in the UK throughout the year. 
Small Business Saturday UK is now in its third year and we'd like 2015 to be even better with as many people and small businesses as possible getting involved. Last year, more than 16 million people took part by going out to support a small business, and 64% of the UK was aware of the day. 
Each year prior to Small Business Saturday in December, we promote our Small Biz 100. Each day for the 100 days leading up to Small Business Saturday on 5th December, one member of the 100 will be profiled across the campaign's social media feeds and presented to their local, regional and sector-specific media. They will also be invited to take part in Small Business Saturday events throughout the year and, in the last two years, have joined the Small Business Saturday team at special celebratory events hosted by the Chancellor of the Exchequer in Downing Street. 
It's a great, free opportunity to be at the forefront of the campaign and gain valuable exposure. The Small Biz 100 Alumni group is a wonderful community of support, networking and promotion for your small business. Applications opened on June 1st and will close on July 17th. 
Throughout the year we host Inspire Series events across the UK, with panel discussions on all manner of topics useful for small businesses. We visited Nottingham recently to hear from a digital agency, Impression, on their top tips to build a small business brand online. In York we heard from Tina Boden, a leading voice for micro-biz about why small business matters. These events are live streamed via Periscope with Twitter Q&As. They are also free to attend and available online post event so everyone can access them via our YouTube channel. 
Across the whole month of November, we have our Bus Tour. In 2015, we will be visiting 26 stops across the UK, from John O'Groats to Lands End, stopping in city & town centres to spread awareness of Small Business Saturday. To find out where the bus will stop near you, and how to get involved please find the information here. 
Whether you are a small business, a consumer or a local authority, there are ways to get involved! Please visit the website at www.smallbusinesssaturdayuk.com follow on twitter @SmallBizSatUK and give a like on Facebook.com/smallbusinesssaturdayuk