Many businesses are now looking to offer health and wellness programmes or incentives to help reduce the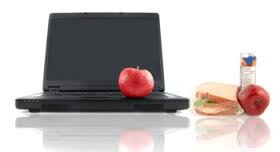 time that is being taken by employees in sick days. As an employee, believe it or not, work does have a positive impact on a person's well being. Being a motivated employee does have an impact on business productivity.  Employers have a duty of care with Health and Safety guidelines to adhere to, however there is now a growing requirement to offer the a work life balance for employees.
It is surprising to read that work is good for us .It gives us the financial reward that we all need along with status within your career development/achievements. It also give us friendships and boosts a person's self-worth.  An unhealthy workplace can be noticed by poor management, poor customer service, unhappy customers, high levels of staff sickness displaying poor commitment, reduced productivity and a possible bullying culture.
Building good relationships within the workplace will build on the foundations of good business practise making a happy and healthy environment to work within.  But in order to have this type of environment it is not just about being 'friendly and nice' to everyone, it is about having effective employee and employer policies.  Policies for managing people, absence, grievances and occupational health issues to name a few.
Remember! Healthy and encouraged staff, will go that extra mile, they will give great customer service experiences and will certainly, take less sick absence.
Take a look at some ideas we have thought about to help encourage the uptake of a healthier lifestyle within a workplace.
As an employer, if you want your employ

ees to engage in a wellness programme then you as an employer will need to become the key driver of the programme.  If staff don't see senior management practising what they are preaching. then inevitability it will not receive the engagement from staff.  As well as senior management involvement, look to involve champions from various departments and they can be the staff who will deliver, support and promote to others within the business.

Employers are now looking to include Wellness in the Workplace as part of their overall HR policy strategy.  For instance, there shouldn't be any excuse for someone working within the sports industry not having encouragement to take part in fitness classes or using their bike to come to work.  The employer provides this as a perk of the job and staff are also able to use showers and hairdryers onsite afterwards.

Encourage staff to set themselves targets they would like to achieve during key points of the working year, everyone loves to be involved in a little bit of healthy competition.  Create a staff slimming group, healthy eating days, raise monies for charity with sponsored walks or 10k runs, help within the community.  There are lots if healthy outside activities available and getting involved with local communities this will benefit business profiles.

And yes, we can take the stairs instead of using the lift!

Having many varied approaches to wellness in the workplace programme will need the interest of employees.  Listen to what they have for ideas as there is no 'one fits all' solution and everyone needs to be included.

Keep everyone up to date with what is happening around the business with the wellness programme, have the champions keep notice boards up to date with regular features. 
A healthy workforce is a happy employer.  What do you do with your workforce to promote wellbeing?