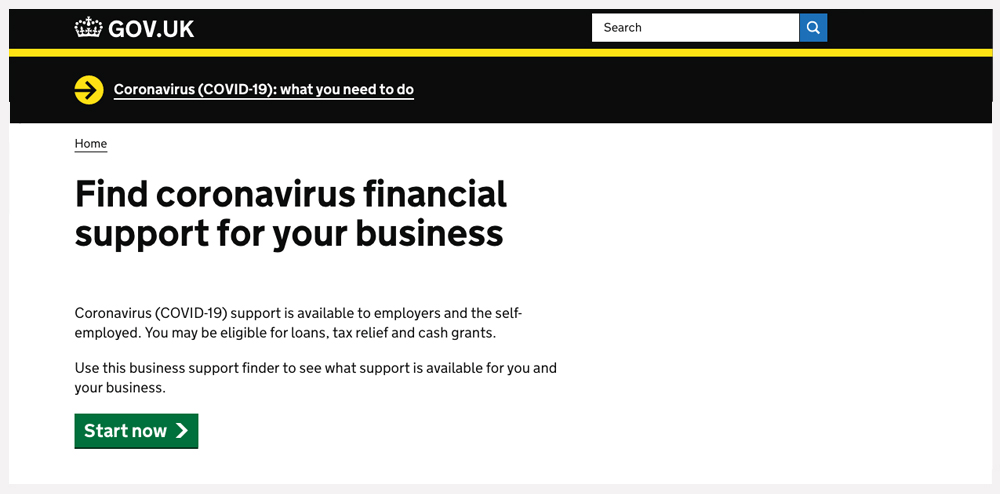 The government have created a new 'support finder' which will help businesses and self-employed find out what financial support is available to you during the coronavirus pandemic.
It will take under 1 minute to complete and will signpost you to the relevant loans, grants or other schemes you could be eligible for.
The department for Business, Energy and Industrial Strategy (BEIS) want to know how the coronavirus pandemic is impacting on your business.
Please send your feedback to intel@beis.gov.uk.