The Forum of Private Business has been giving support, advice, and protection to business owners of small, medium, and large organisations for over 40 years and we now represent thousands of private and family-owned companies. Since the introduction of our first published edition "Employment Manual" back in 1999, business regulations, legislation, and the way business is conducted, has changed dramatically.
For many years the Forum has produced two main guides, the Health and Safety Guide and Employment Guide, updated yearly with the help of our legal partner rradar and is supported with our member helpline. The Forum is proud of the guides and we continue to add further essential guides to the collection.  We believe that the guides are important for any business owner to refer to, giving up to date, jargon-free referencing.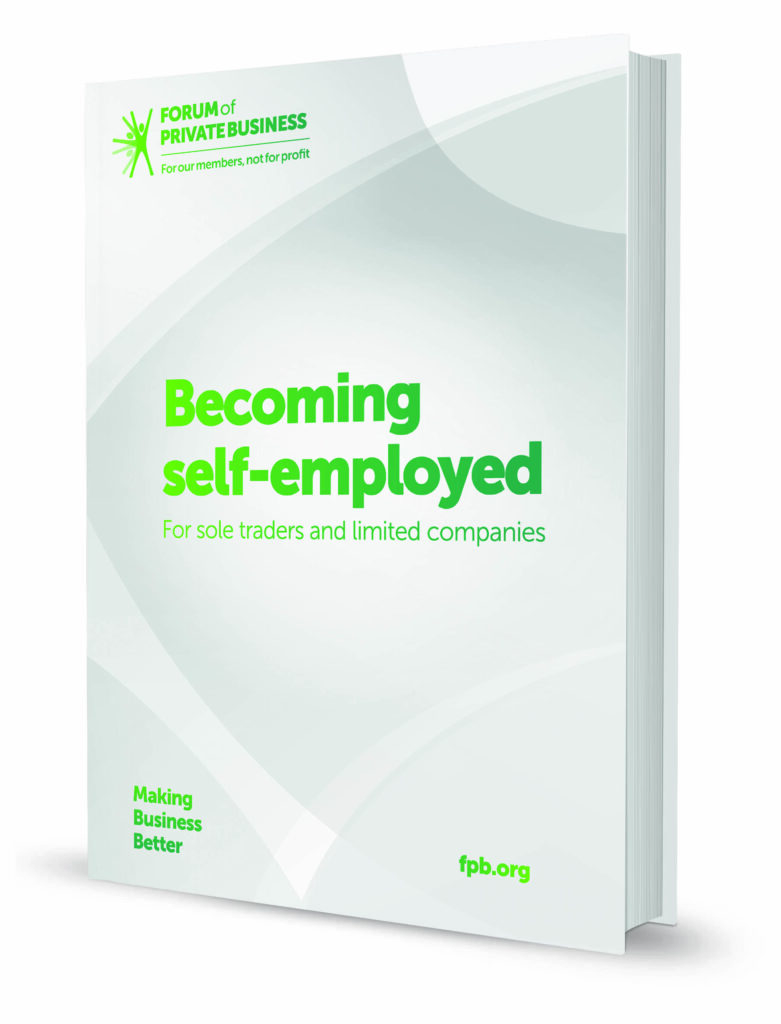 At the Forum, we know how important it is to support the UK's small businesses. Making the move to becoming self-employed is both challenging and rewarding but it's critical to have the right guidance every step of the way.
Our Guide to Becoming Self-employed is a vital part of the information, support and advice we provide to our members. Packed with essential guidance and helpful templates, our comprehensive guide for sole traders and contractors will steer you through the most challenging aspects of becoming self-employed.
This digital guide is included FREE with Forum membership*.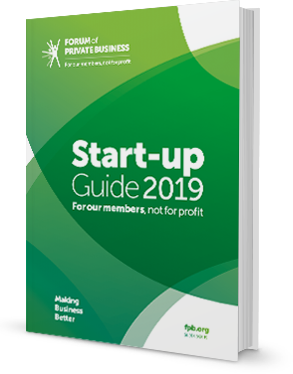 This guide is available as part of Forum membership* as a digital download and works through the process of starting a new business. At the Forum we know how important it is to support a new start-up business in the early part of their operation, as over 90% fail in the first 3 years of trading.
Your Forum Start-up guide will give you an introduction to where you need to start, what you need to be doing to be compliant, along with advice for running your business day-to-day. Would you know how to register your business and whether you need to be a Sole trader or a Limited Partnership? We can advise you within this guide. As a business start-up, we want your business to be successful and profitable and this guide will give you and your new business the best chance of succeeding.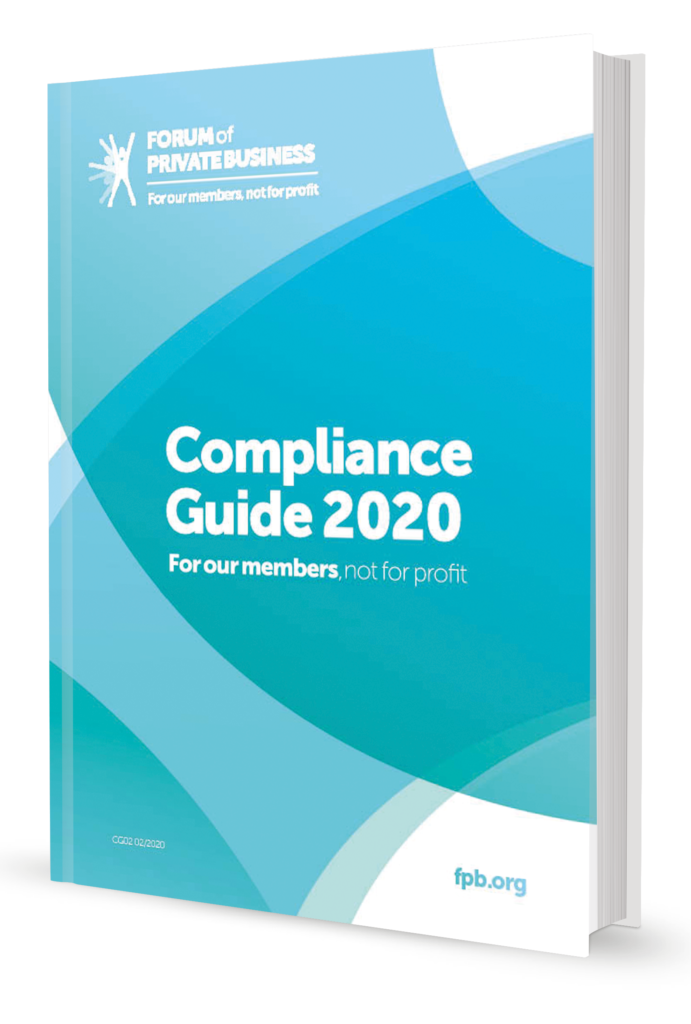 Compliance means conforming to a rule, such as a specification, policy, standard, or law. Regulatory compliance describes the goal that organisations aspire to achieve in their efforts to ensure that they are aware of and take steps to comply with relevant laws, policies, and regulations.
The Compliance Guide 2020 has been researched and put together with the help of our partners rradar and ACRA - The Association of Company Registration Agents. I believe the guide is a comprehensive and jargon-free easy read. The guide will signpost you into areas for further reading and research along with an introduction to where you may need to be compliant with your business.
The Forum Compliance Guide is available in digital format to members as part of a Forum Membership*.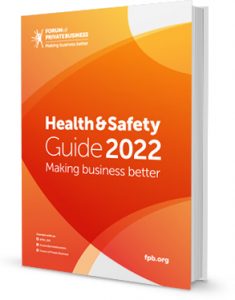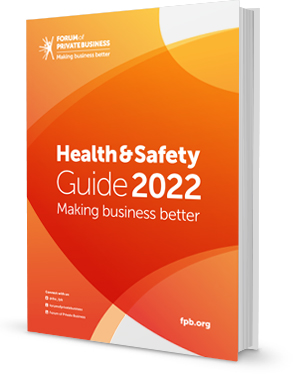 Health and safety legislation applies to all businesses, no matter what size or sector you are in. It is important to ensure legal compliance but health and safety legislation also allows organisations to become more effective in undertaking their business by avoiding accidents and instances of ill-health and all of the costs associated with those absences.
As an employer, you are responsible for managing health and safety in your business and you need to ensure you are providing a safe working environment for employees, contractors, visitors and anyone else who might be affected by your operations.  All businesses need to be demonstrating an effective health and safety management system.
The Health and Safety Guide is a vital business resource to give you the peace of mind that you are fully up to speed when it comes to managing your legal health and safety duties. The simple guidance in checklist format will help you identify where you are already legally compliant and point to any action you need to take.
The Forum Health and Safety Guide is available in hard copy to members as part of a Forum Membership*.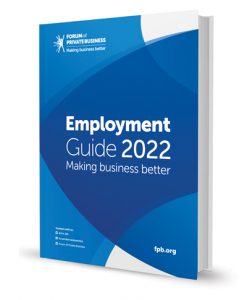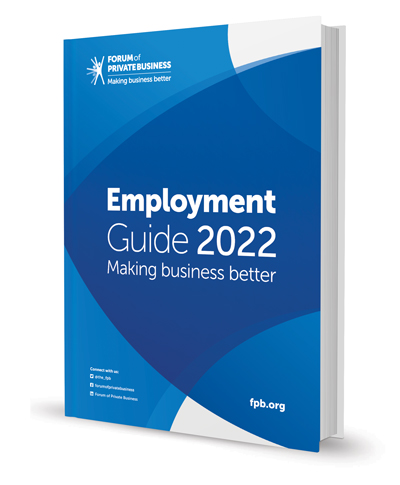 This Forum Employment Guide is designed to help you deal with employment law. It gives you practical information on handling issues from recruitment to retirement.
Working closely with our legal representative, rradar, we update the guide every year to make sure you are always kept informed of new and upcoming legislation.
Our annual Employment Guide is a vital part of the information, support and advice we provide to our members. It helps make complying with regulation easier and gives you the complete confidence that your business is always up to date, compliant and protected.
The Employment Guide is available exclusively to our members and has become a recognised HR resource that business owners cannot be without.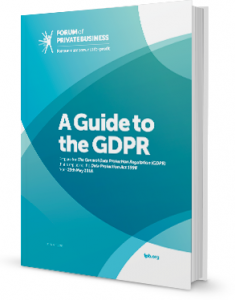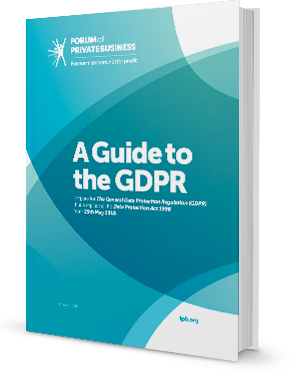 The Forum GDPR guide is the latest addition to the Forum's collection of guides and is available in a digital format to all members and non-members.
The EU General Data Protection Regulation (GDPR) is the most important change in data privacy regulation for 20 years and came into effect on Friday 25th May 2018.
The regulations are vast and how they are to be implemented is bespoke to each business. The Forum is here to help make sure your business is prepared. We recommend that you read this guide carefully, follow the steps and use the useful links at the end of the guide for more information.
*Forum Guides are an additional charge subject to Forum Membership subscription criteria, some of our guides are included free as part of the package.  In order to download templates, you will need to be a member of the Forum of Private Business.  To join us or if you have any further queries please contact our membership advisors on 01565 626001 or email. Full T&C's apply which can be found here.
** Annual membership covers all directors/principles; there are no hidden costs or fees.
***  Content is for informational purposes only and does not constitute legal advice. It is recommended that specific professional advice is sought before acting on any of the information given.