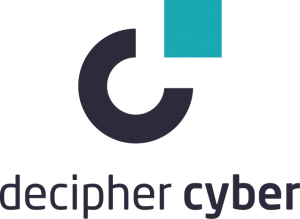 Meet Jenny!
Decipher Cyber 'Jenny' is dedicated to providing small and medium-sized businesses instant access to 1,000's of cyber-security vendors globally in one central location – completely FREE.
Jenny was created by our founder's passion to enable and help small businesses to understand what cyber-security products and services are available to them instantly and effortlessly, without spending hours or money researching the market. Jenny leverages unsupervised machine learning and intelligent web technologies to seek out cybersecurity technology and service providers globally, indexing that information and presenting this back to the world for free!
We are dedicated to supporting small businesses by providing FREE access to knowledge and information they might require for all things cyber-security-related, all in one place, in an instant, completely free of charge, to help them make informed business decisions. Also, from a cyber-security provider perspective, ensuring that all businesses, large and small, have access to the market where all are on a level playing field.
Jenny provides our small businesses with;
intelligence on companies providing cybersecurity products and services,
the ability to save the intelligence and report information,
the ability to share this information,
the ability to compare providers,
and enables our users to contact vendors technical directly for more information
And all in an instant, without banner ads, bias and completely free of opinion. Vendors cannot pay us to appear at the top of searches, we have algorithms that ensure all companies are guaranteed a certain number of view each money. We are totally technology agnostic.
Jenny is FREE. There is no charge or cost to our users for leveraging our platform. We are dedicated to giving back.
Since our launch on the 2nd April 2020, we have acquired over 1000 users and over 50 FTSE companies leveraging our platform. This is something we are really proud of given the current global circumstances.
Sign up today for FREE!
Please go to https://deciphercyber.com/users/
We also have our apple and android apps available.