The Forum of Private Business is thrilled to bring Dell Technologies on board as a trusted partner. 
Having the right technology is key to running a successful business, Dell is not only offering our members an exclusive discount on their products, but also FREE support and advice to ensure you choose the right products for you and your business. From a single laptop to an office full of multiple technologies, they will guide you through your purchase. 
Read more about DELL and how they can support you.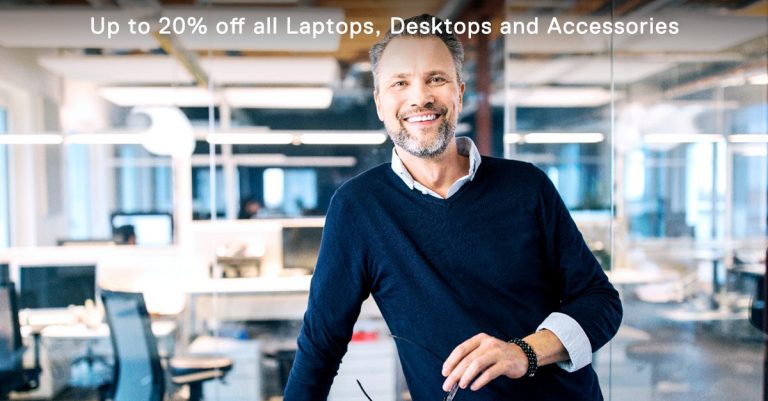 Dell UK has always worked to help small businesses grow and support them wherever possible. After all, we started as one when we were founded just over 30 years ago!
You may know Dell for its products, but we're proud to partner with the best small business professional UK associations to provide a range of benefits, including discounts to members.
Here's how we can help
Up to

20% discount

off laptops, desktops and accessories

Access to our highly trained Small Business Technology Advisors to help members with FREE advice to grow your business
The discount only applies to products purchased directly through Dell technologies, either on their website or when you speak to a Dell advisor.
The discount can be used on the personal shop and the business shop. So you can benefit at work and home!
For personal shop here
For business shop here
To claim your discounts, simply click on the image below to produce your discount coupons. Please use password: FPB.

GIVE YOUR BUSINESS A TECH REFRESH WITH UP TO 45% OFF* SELECT TECHNOLOGY
Members can save additional discounts on the sale price/discount displayed online. This flash sale starts 11th October and ends 18th October.
Savings are made or claimed by way of the coupon code:
Create your discount coupon codes

here

,

enter your email address and password  'FPB' and the coupon codes will be emailed to you.
Once you have received the coupon codes – go to the Dell.co.uk deals page  to view products on sale

Choose the product(s) you want and add to the basket

Then add the coupon code in the Promotional Code area in the basket and apply the discount for additional savings.
If you want advice and support to make these purchases, please email sbauk@dell.com. 
*A Dell 27' Monitor – S2721DGFA, with up to 30% off.  Members can claim an EXTRA 15% off the sale price/discount with their unique coupon code, bringing the saving up to 45% off the product.