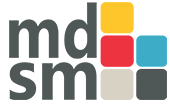 A guest blog from our Health and Safety partner MD Safety Management.
It is known that both drugs and alcohol misuse affects certain brain functions leading to lack of judgement, self-control and co-ordination and also a loss of inhibition. 
All these factors can be a contributory cause of accidents in the workplace and in the wider community. Accidents can result in personal injury, injury to other Employees, Contractors, customers, visitors to the site and the general public as well as damage to plant and equipment.
Due to the current Coronavirus pandemic, staff may start to exhibit emotional wellbeing issues that can manifest themselves in a number of ways.  These can be issues like social isolation, stress, depression, anxiety, etc.  Coping strategies for some individuals may include a reliance on alcohol and drugs in an attempt to alleviate such symptoms.
Therefore, it is important that companies have in place a clear Substance Misuse Policy to ensure that employees are fit to undertake the work required of them by the Company and by specific Clients.
A formal Substance Misuse Policy would detail the specific arrangements the Company has in place to manage the misuse of drugs and alcohol in the workplace.  These arrangements should then be developed into formal procedures to provide information, instruction and training, to identify Employees with Drug or Alcohol Problems, to monitor staff and to ensure appropriate consultation. Implementation of the Substance Misuse Policy may have to rely on a testing programme in order to ensure measurable compliance.  This may be undertaken by a designated Occupational Health Service Provider or a specific Client organisation. The main thrust of a Substance Misuse Policy is to enable support to be given to those who need it.  However, you may find yourself in a position where you need to make a decision to make someone redundant.
To avoid a costly Industrial Tribunal this can only be undertaken after a specific process has been strictly followed.
MD Safety Management Ltd partners with a UK-leading Occupational Health provider to provide comprehensive support from bespoke Policy and procedures to random and "For Cause" workplace testing programmes.  Get in touch if you need to discuss your specific circumstances.
Useful Information
HSE Website – Managing drug and alcohol misuse at work: https://www.hse.gov.uk/alcoholdrugs/
MD Safety Management Ltd, on an almost daily basis, updates their News Website with events from all over the UK such as:
Accidents and incidents
Current court cases
Prosecutions and sentencing
Legislation updates
Industry best practices
The news articles and clippings, curated by MD Safety, highlight the requirements for compliance with UK Health and Safety Legislation and best practice across all industry sectors.
The majority of the information and cases will apply to a greater or lesser degree to the surveying industry and lessons to be learned will be able to be gained.
MD Safety Management Limited
Suite 120C, Cotton Exchange, Old Hall Street, Liverpool, L3 9LQ
Tel:    (0844) 335 1499
Email:    info@mdsm.org.uk
Web:    www.mdsm.org.uk
Twitter: @MDSafeT