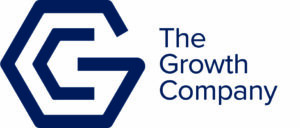 Take on Kickstarters and develop skills within your organisation
The Forum of Private Business is proud to partner with the Growth Company to help businesses access and benefit from the Government's new Kickstart scheme – helping to give young people the opportunity to gain vital skills and experience that will boost their employability.
Kickstart is a high-profile, £2 billion Government initiative delivered in response to the biggest global economic, societal and public health shock for decades. Young people are particularly vulnerable to the scarring effects of long-term unemployment, with many 16-24-year-olds working in some of the hardest-hit sectors, such as hospitality and retail.
The Government is offering a subsidy to businesses to create new Kickstart job roles, to inject the talents and energies of young people and help firms with their recovery, as well as providing fully-funded support for wages, additional support and administration requirements. Businesses across all sectors can host Kickstart placements, however, Sole Traders are currently unable to take part in the scheme. Please note, as part of your application to Kickstart, DWP will carry out several checks on your business, relating to financial history and stability and including a credit check.  If your company does not pass any of those checks, your application may be refused.
The Kickstart package of support is being powered by the Growth Company, a not-for-profit social enterprise, and includes:
Being your Gateway Organisation: The Growth Company can act as your Gateway organisation and apply on your behalf.
On-placement support: They can provide a comprehensive development package for those on placement, taking away your need to organise or deliver this.
Employment services: They can provide a range of HR and 'back office' support to help onboard your new-starters – so you can simply 'host' the placement and leave the rest to us.
If you would like to get involved, visit https://bit.ly/3mgR47L to find out how The Growth Company can help you to get started, and learn more about the support provided to Kickstarters once they begin their placement with you.