Contact: Tim Clifford, Director
PA Ross Limited, Knutsford, Cheshire
Website: http://paross.sitey.me/
Telephone: 01565 755500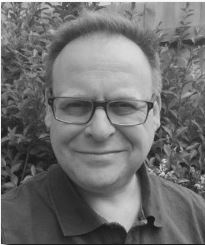 About PA Ross
PA Ross are experts in getting bakery products onto retailers' shelves, be that as a brand or as a retailers own label.  For PA Ross it is not just about selling that will get the products into the retailers it is also about their experienced team knowledge offering their customers a bespoke buying process from start to finish which secures a profitable relationship.
PA Ross has built fantastic relationships with buying reams across the UK, including a number of food service businesses. A tailored service to suit.
What does PA Ross says about us
We have been a member of Forum for Private Business for over 15 years now. Why?  Because they are a fantastic resource, professional, knowledgeable and available at the end of phone line or email.  
The Forum has a broad range of services and skills. We find the HR advice invaluable as employees are a company's best asset and are one of the largest costs.  Because of the advice we received, we now have fully compliant and up to date employee contracts. Without the advice from the membership team we would not be abreast of current regulations and legislation. When in business you need to stay safe and legal.
All businesses have their challenges with employees and every time we are in contact the Forum give us invaluable help with practicable advice. We are happy to know that we are protected with our member subscription for the unexpected like employee claims which have certainly given us piece of mind.
The Forum is a membership and a relationship, a not for profit company that has it members at its heart.