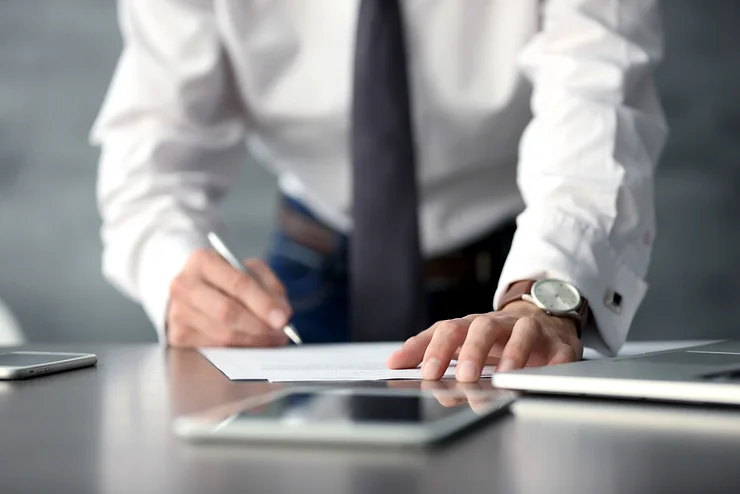 The new rateable values for business properties came into effect on 1st April 2023, updated by the Valuation Office Agency (VOA) for the first time in six years to reflect changes in property values and circumstances. 
The rateable values for non-domestic properties in England and Wales are used by local authorities to calculate how much a business will pay in rates. Although all businesses are liable for business rates, small business rate relief means that some may not pay anything at all. 
Since the amount that a business will pay in rates can have a significant effect on their finances, it is a good idea for them to check that the rateable value is accurate and realistic. A business can challenge a valuation if it is thought inaccurate, but for many business owners, the world of ratings and valuations may be confusing and hard to grasp; few have immediate access to expert guidance and advice. Therefore, it can be very tempting to get a third party in to take care of it all.  
The problem, of course, is that the market is now plagued with rogue rating agents, playing on the worries of hard-pressed businesses. With the cost-of-living crisis showing no signs of ending and energy bills, although now slightly lower, still a headache for business owners, any chance of saving money can be very appealing, particularly if it means the difference between staying in business and going under. Rogue agencies know this and may use clever techniques to try to win custom by promising big business rate reductions; clearly a tantalising and seductive offer for businesses trying hard to stay afloat in challenging times. 
However, such promises often turn out to be hollow; rogue agencies may well submit inaccurate information, or none at all – this could result in either higher bills, penalties for late or non-submission, or both. By the time the luckless business owner realises that they have been duped, the rogue agency has already made off with the (often steep) fees paid to them. Businesses are therefore advised to treat with caution anyone who says that they can get a significant reduction in business rates or any other superficially convincing offer and do proper due diligence on anyone they are thinking of using as an agent. They should also consider more than one option when pondering who to choose. 
The Agency also says that businesses could manage their rates themselves by setting up a Business Rates Valuation Account at gov.uk. However, they did also acknowledge that for some business owners, using a reputable ratings agent would be a more convenient option. The VOA has drawn up a checklist that businesses can use if they decide that they want to employ the services of an agent: 
Check that the agent you are thinking of using is actually a member of a professional body and definitely carry out background checks before signing any contract. 

 

Businesses can be confident that their agent is reliable and compliant with industry standards if they are a member of the Rating Surveyor's Association (RSA), Royal Institute of Chartered Surveyors (RICS), or Institute of Revenues, Rating Valuation (IRRV).

 

Those bodies will also have rigorous disciplinary procedures so any misconduct by an agent who is a member of one of those organisations can be addressed and dealt with.

 
Before signing any contract, make sure you read the terms and conditions, particularly those related to the length of the contract. Some rogue agents have abused the trust and inexperience of business owners to tie them into long-term contracts that are both costly and hard to get out of.   

 

Ensure you have read the contract sufficiently closely that you understand what you are getting and what you are paying for. Once you are months into a contract, it will be significantly harder to put things right. 

 

Beware of high-pressure sales tactics – legitimate agents will not hassle you into signing by a particular deadline or ask you for significant sums of money before anything happens. 

 

The VOA operates a Check service. Businesses can create a Business Rates Valuation account so they can carry out management tasks online and have access to all the communications between their agent and the VOA. They can then see immediately if there is any problem.

 

Even though you have decided to use an agent, the responsibility for making sure that the VOA gets accurate information remains yours, so it is important to have that bond of trust between you and your agent. That begins before you have even chosen them.