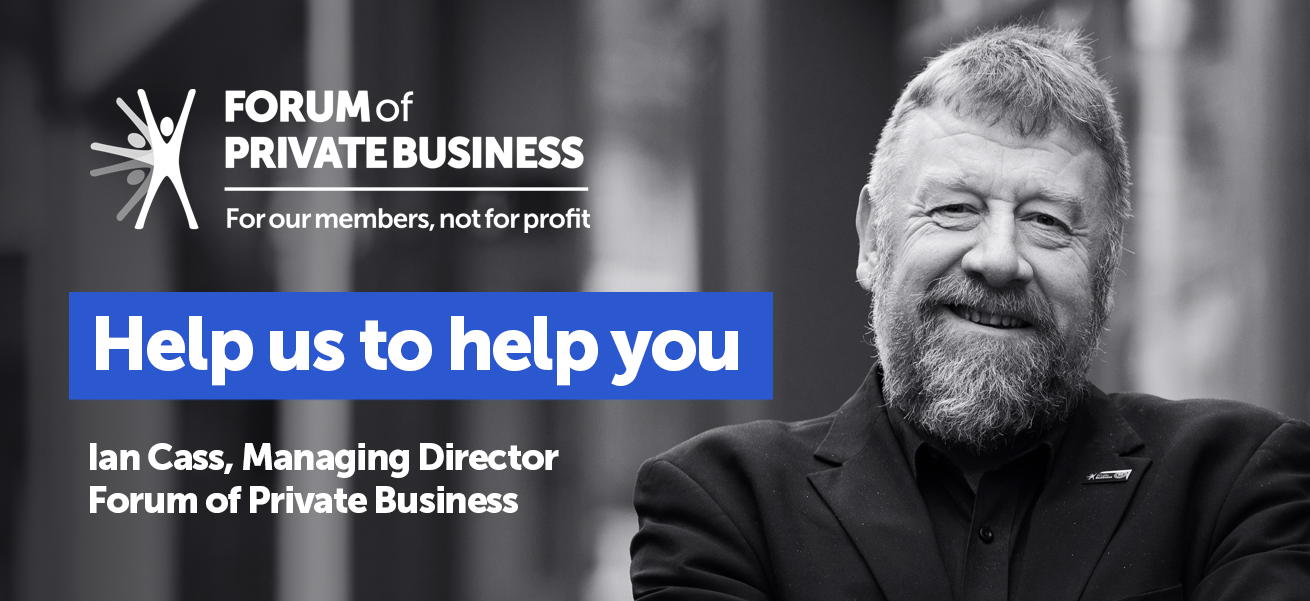 The Forum needs your support and help 
Since 2016 it's fair to say that the only large business support organisation that has been working with campaigners to represent pub tenants, particularly those whose pubs are owned by the big six pub companies, is the Forum of Private Business.  
We have campaigned alongside you, attended events, met with ministers, talked to government officials, spoken to the pub companies themselves, engaged with the press, questioned the pubs code adjudicator and tried to keep the failures and issues of the pubs code at the front of peoples' minds. We have provided a voice where it counts!
It was the Forum who spoke to the big pub companies in the first week of the Covid-19 crisis about offering a true rent holiday, not a deferral and we are making sure the £25k grant goes to you, not the pub companies!
While doing all of this, Dave Mountford has provided hands-on advice, expertise and representation for many tenants who have run into very serious issues and who needed immediate help. Not only has the Forum, through Dave, provided help when a crisis has happened, but we have developed a number of tools, documents and information to help new and existing tenants to avoid the crisis situation in the first place, after all, prevention is a lot easier and less painful.
That is what the Forum has been doing for over 40 years, helping small and micro-businesses to manage risk and avoid crisis, through a toolbox of useful resources, expert helplines and a legal team providing specialist advice. It is our intention to launch a new arm of the Forum specialising in the hospitality trade and we are also in the process of rebooting our campaign arm so that we are even more effective in providing you with a voice where it counts.
But in order for all of this to work, we need your support. I realise all pubs are closed at the moment and cash flow has dried up, but the more of you who sign up to the Forum's "Protect Your Pub" campaign the greater the voice we have and the more effective we can be. It costs nothing and it's easy to do.
Support our Protect Your Pub campaign and complete the sign-up form. It's easy and it will really help.
If you do become a supporter and then need help from us, or want to feedback an issue to me, just give us a call on 01565 626001 or drop us an email on info@fpb.org and we will support you in this particularly difficult time for all of us.
If at the end of this crisis, when money is less of an issue, you are able to join the Forum, we would be delighted to support you and your business with the same proactive, practical, preventative support that we have been giving small business for over 40 years.
Help us to help you.
Yours sincerely,
Ian Cass
Managing Director